Bob Fosse's film allows greed and excess to coalesce in a blurry '80s crime bio-drama about Dorothy Stratten's vibrant life and tragically short career.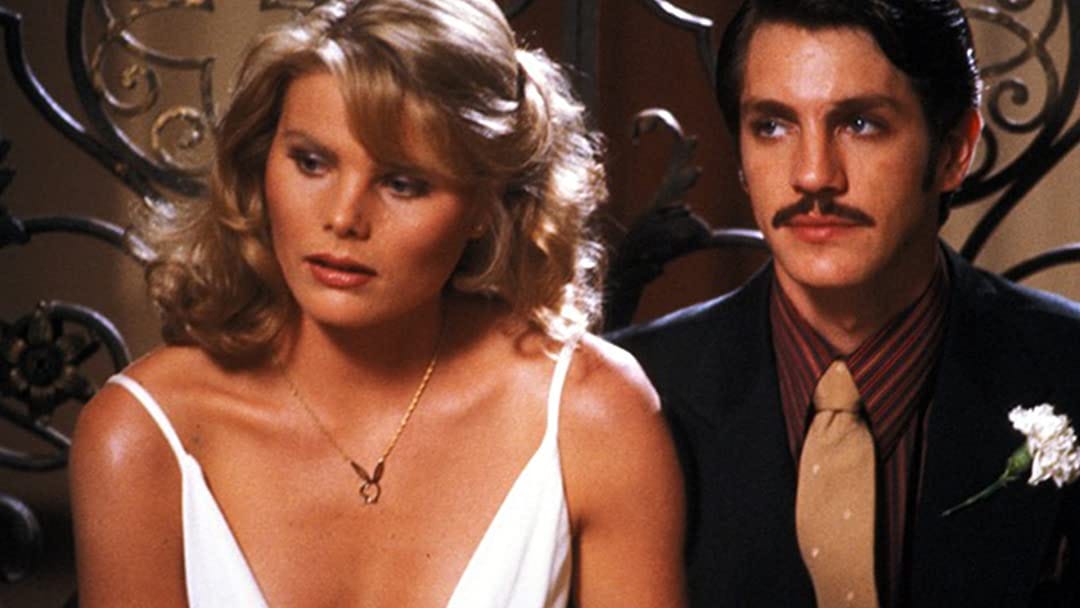 When I first moved to Los Angeles, I befriended three Playmates. One was Playmate Of The Year and now a single mother living a triplex worrying about bills, the other was a soap opera starlet poised to take on a long-running franchise as it's central lead and the other was the arm candy of a power agent who loved playing with crystals and spending late nights trolling from house to house in the Hollywood Hills. Being a centerfold was simply a step in the right direction, or so they thought. The single mother has since become a talented photographer, the starlet still holding her role on the soap, and the arm candy now a mother and a vegan. There's no way to know if they could predict the outcome of their pursuits beyond Playboy but there was no question it would elevate their stature in a crowded industry by using their physical form to capture attention. Dorothy Stratten too had no idea how her career would shape up to be, but murder certainly could have never been anticipated.
Roger Ebert gave Star 80 four stars in 1983 citing the director, famously chaotic, and brilliant Bob Fosse's ability to capture the "shame(s) and secrets" of his chosen subject. The film presents just that. Largely focused on Paul Snider, the film follows as his pursuit to capture Dorothy rising star and get a little for himself collapses when her star rises allowing her immediate access to the world of celebrity leaving him on the outside looking in and leading to deadly results.
"She was surely more successful in a shorter period of time than any other playmate in the history of the empire. "Playboy has not really had a star," says Stratten's erstwhile agent David Wilder. "They thought she was going to be the biggest thing they ever had." - Death Of A Playmate, Teresa Carpenter
Playboy magazine was largely "reading material" for men and made starlets of the women that filled its pages. But the promise of Dorothy's meteoric was was more than Hugh Hefner's doing. Even with the promise of Dorothy's potential shot down in cold blood by her estranged husband Paul Snider in a murder-suicide that reverberated through Hollywood, it was the brutal manner in which her legacy was discarded. In Star 80, she's a mannequin upon which the narrative lays. It's hard not to notice the parallels of Mariel Hemingway's performance as Dorothy seemingly designed to catapult her and shed the complicated legacy of being the granddaughter of Ernest. Throughout the film, images from Stratten's centerfold career are recreated by Hemingway and used in flashbacks as Paul's rampage ensues and he blames Hefner, Aram Nichols (a fictitious director fashioned on her They All Laughed director Peter Bogdonovich and lover), and the industry for pulling Dorothy away from him.
It's not so much the storyline, which is as close to the actual incidents surrounding her death as possible (even using the location of the murder as a filming location) depicted onscreen taking center stage, but the delicate technique of holding and following the actors POV to the point of discomfort for the audience. At the beginning of the film, Fosse creates intimacy between Snider and Dorothy so effective, you almost think you're watching Endless Love. But you are immediate brought back to reality when you catch Dorothy's embarrassment when confronting Paul's excessive and grandiose whims and nature. We feel the suffocation and pressure put on both Paul and Dorothy's competing goals. Capitalism is a silent character. From the moment he saunters into the Dairy Queen in Vancouver and sets eyes on the soon to be a centerfold, he already has a plan on what he can and will do to her and how he can get away with it. We learn early on, Paul is on the hook with the mob after he's held outside dangling by his feet in the hands of mobsters. Obsessed with looking the part, Eric Roberts (in a performance that would overshadow anything his career would attempt to deliver) looks every bit the part of a slimy pimp-cum-nightclub promoter. He immediately sees the teenaged Dorothy as a plaything and a sure thing. Through a series of shrewd but sketchy moves - forging a consent form, using her money to fund his pursuits - he loses his grasp of Dorothy when her career takes off too quickly before he can catch up.
"Devastating, violent, hopeless, and important, because it holds a mirror up to a part of the world we live in, and helps us see it more clearly. In particular, it examines the connection between fame and obscurity, between those who have a moment of praise and notoriety, and those who see themselves condemned to stand always at the edge of the spotlight." - Roger Ebert
Depending on the lane chosen, the road to celebrity in the '80s was fixated on appearances and it was clear that if you were wholesome with a girl next door face and a figure to match, Hef would likely take you under his wing and splay you onto his pages. His iconography was so prescient that Paul spends much of the film in pursuit of spending time at the Playboy Mansion without Dorothy. Clearly, he was hoping to be taken under the wing of Hef as well, but whether the magnate knew he was trouble or not, he didn't want him in his house, at this famous parties, or with the star who would reshape the magazine for the new decade. This rejection shattered Paul. As the first Playmate Of The Year for the decade, Dorothy attracted attention that today would seem middling. She was a guest-star on Buck Rogers and the lead of a box office bomb Galaxina, but her aesthetic embodied a new age, Farrah Fawcett. The promise of what she could be molded into was being driven by Hef and ostensibly his desire to keep the magazine relevant as Hustler magazine touted more tawdry X-rated sexual situations that made Playboy look like a frolic through Disneyland.
Paul's access to success which he was wholly dependent on Dorothy for, relied on three things to fulfill the promise: having the right woman, the right car, and the right look. Though Dorothy's image goes from doe-eyed small-town girl to sultry actress/model, it's still shocking to think that much of her transformation happens within a matter of months and all before she turns 21.
The allure of L.A. in the early '80s found any newcomer dazzled by the promise. Los Angeles was glitzy, billboards lining Sunset Boulevard and entertainment programming designated to drawn audiences into the gaze of opulence. Set against the emergence of a decade that would go on to imbue excess and greed, It is Hefner's desire to create this Marion Davies moment for Dorothy. Capitalizing on maximizing her brand into other avenues, for Paul this level of control and lack of know-how to assert it for himself couple with having the doors he opened for her slammed shut in his face shows he was never truly prepared to mix and mingle with the upper echelons of Hollywood Royalty and it's gatekeeping nature.
Fosse's lens follows Paul's mental collapse more closely than Dorothy's journey into her rising short-lived career. Dorothy goes from soft-focused nude pictorials to immediately being thrust into press conferences, movie sets, and glitz and glam and into the arms of Aram/Peter, while still seeming uncomfortable with her newfound attention so much she'd give it up for Paul if he said so. (Trigger warning) Before the penultimate closing scene where Paul rapes and murders Dorothy and turns the trigger on himself, (Trigger warning) he lines the walls of their apartment with photos of her and him in happier times and one wall photo of Dorothy's face looms over them as she attempts to buy him off and out of her life. Dorothy throughout is a product. She could have been Pepsi, McDonald's, Madonna, and MTV. So vested in this commodity, that the men in her orbit saw their lives never quite recover following her death. And that speaks more to the grief of profit-loss than the death of a beloved centerfold.